HUMBLE PIE
So it seems the coaching staffs (staves?) of the NHL have been settled. And Jason Smith doesn't have a job. This goes directly against my
bold prediction
(based on Gator's own words) that the former Oilers captain would be prowling a bench somewhere in the Bigs this season. I don't want to reveal my source, despite the rumour being unsubstantiated, because I still think Gator was convinced he was going to be hired. It didn't happen and my creditibility's sunk (not that I had any to begin with).
Sometimes you et the bar, and sometimes the bar ets you.
---

HORSE MEAT
At the Draft, I
picked three guys
I was bullish on. For those who care, here's a brief follow-up:
Devante Smith-Pelly
drafted 42nd overall by the Anaheim Ducks
Smith-Pelly covered his bet, getting drafted a good ten picks higher than his most generous ranking (BobbyMac had him at 52). All signs point to ANA having a great 2010 draft with their first three picks consisting of Devante, Cam Fowler, and Emerson Etem. For me, as much as I like the Major, Pitlick > Smith-Pelly. 2010-11 should see DS-P play another solid year for St. Mike's with the slim possibility of a trade to a more stacked team in the O.
Jordan Weal
drafted 70th overall by the Los Angeles Kings
The Pocket Pat was pegged as a slider from Jump Street and slide he did. Weal watched sequoias like Martin Marincin, Curtis Hamilton, and Ryan Martindale stroll up to the podium for the better part of a weekend until the Purple Crowns called his name. A steal of a pick that should pay dividends sooner rather than later for the Kings.
Patrik Nemeth
drafted 41st overall by the Dallas Stars
Going a pick prior to Smith-Pelly, the big Swede should be happy to be headed to Big D. They love Nemeth's type of game in the Lonestar State and, if all goes as planned, he could end up forming a killer shutdown pairing with RFA Nicklas Grossman (assuming he signs). Time will tell.
---

EATING LOCALLY
When trying to distract one's self from the summer wasteland that is hockey news in August, it helps to turn to those who make the best of it: the Oilogosphere. While many blogs are in radio silence for much of August, the guys over at
Copper'N'Blue
have been knocking it out of the park with almost every at-bat.
Bruce McCurdy
's most recent post,
Retro Rockets
is yet another dinger. They've added an
OKC correspondent
and a
weekend link aggregator
to the team, while the core posters have been dropping gems all month long. If you haven't been reading them, go take a perusal through their archives. Quality stuff.
Elsewhere, LT & J-Dub have made
Oilers Nation
much more bearable of late and they have even converted some of the braying farm animals that manage to work keyboards with their hooves into a near-thoughtful community of commenters. Key words being
more bearable
,
some
, and
near-thoughtful
. Keep up the good fight, gents!
Also a major shoutout to David Staples over at
Cult of Hockey
. He
ranked
SlowFreshOil a generous 35 out of 38 Oilers blogs based on readership, clout, and professionalism. How we didn't make dead last, I'll never know. Quite frankly, it's an honour to even be included in the same breath as some of the finest hockey bloggers on the planet. But look out Doritogrande, SloFreO's gunnin' for ya this season. Haha--
riiiight
. Anyway, Staples also put up an intriguing
piece on defensive mistakes
today, which is well worth a read.
Lastly,
BoA
alum Andy Grabia is doing good work over about the Arena boondoggle at his new site:
Why Downtown?
A quick thanks to Andy for the glove-tap he gave my alter ego in a link dump citing the Internets Celebrities doc
Stadium Status
. Go read Andy's site and get angry, it's for a great cause.
---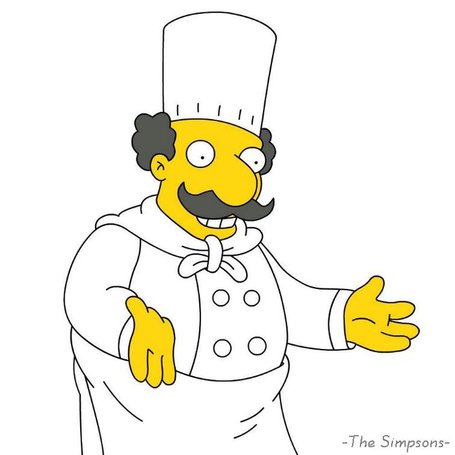 CHICAGO DEEP DISH WITH ITALIAN SAUSAGE
Shaugger broke the news
on Friday: Fernando Pisani is a Blackhawk. Hell of a team gets a hell of a player (when healthy) and a hell of a guy (full-time). In return, Fern gets another crack at Stanley (Hockey Gods-willing) and another season in the NHL. As usual,
BDHS
says it best:
Good luck and the best of health to [Fernando] and thanks for the memories
.
Amen, brother.